Street's Disciple:an online review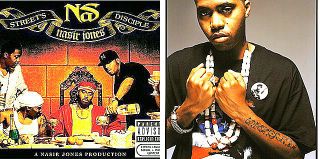 I
satisfy my humongous appetite for books & music via amazon.com & I just remembered that I recently wrote an online review for Nas' most recent release on the amazon online store. Thought I'd repost it here for my own records.
T
he
G
reat are haunted by their greatness, and if greatness were a demon then with this double disc "Street's Disciple", Nas has lyrically tamed, excorcized and artistically put under control the greatness that would otherwise have haunted his increasing legendary status as the 2nd Greatest ever MC (after Tupac Amaru Shakur.)
It's been 2 yrs since "God's Son", the awe-inspiring street chronicle that left many a fan gasping for more. True to his form, Olu Dara's son does not short change his fans and anyone with a keen ear and a reflecting conscience to absorb the many `kilo-jewels' of knowledge that Nasir drops in this double CD.
[my review continues in the comment section:)]